Our Options
1. Cremation Plot Section 41:
The original cremation section at St. Michael's Cemetery, located in the NW corner of the grounds. These cremation plots can accommodate one or two in-ground urn interments. This area allows only flat markers for memorialization.
---
2. Cremation Gardens:
Introduced in 2012, Cremation Gardens accommodates up to four in-ground urn interments. Areas are divided by lilac shrubs and include perennial plantings. These plots may either have flat or upright memorials.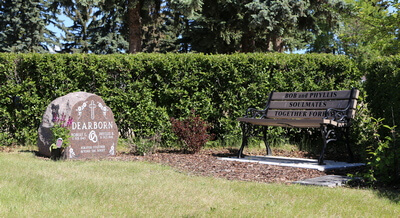 ---
3. Columbarium Niches:
St. Michael's Cemetery offers two areas within our grounds that feature columbariums. The newest area is located near the 82nd Street entrance and has five new columbariums for a total of 264 niches. The area is completely and beautifully landscaped and features soothing music which plays 24 hours per day. Niches can accommodate either one or two urns and are adorned with the names of the deceased and their respective dates, and also feature designs engraved on the granite doors.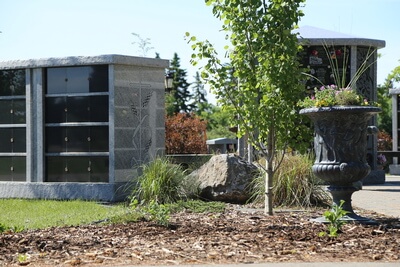 ---
4. Private Columbariums:
Similar to the columbarium, the private version can accommodate two urns. The family and cemetery will work together to decide on the location and placement of the private columbarium within the cemetery grounds. In 2017 St. Michael's Cemetery developed a designated area for the placement of private columbariums, as this option has become increasingly more popular in recent years.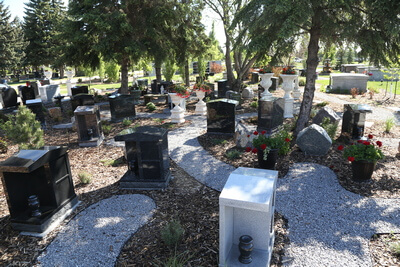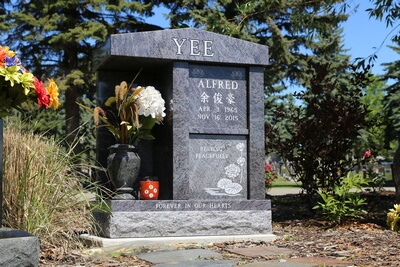 ---
5. Existing Family Member's Plots:
St. Michael's Cemetery allows cremated remains to be buried on top of their existing family member's plots, so long as proper authorization has been granted. Up to two cremated remains can be interred on top of a family member's plot. The grave is then marked by a flat memorial, which is placed in front of the existing marker.